Carpool Tunnel Syndrome 7" - Max Quinn's Onomatopenis
$

10.00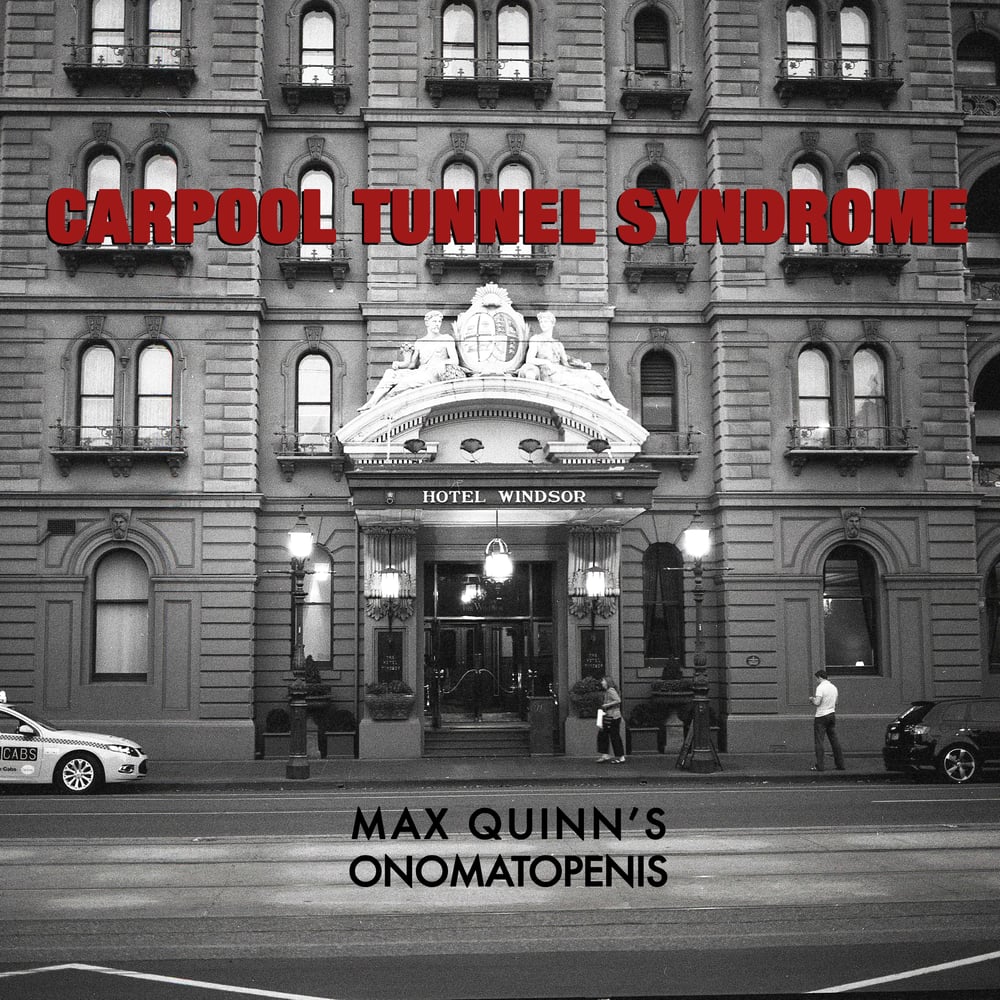 Carpool Tunnel Syndrome - Max Quinn's Onomatopenis
LBR005
The first single from the 7", Waterloo was written as an ode to the Sydney suburb in which the titular singer-songwriter lived at the times, with punters reveling in the clever wordplay and striking guitar hooks characteristic of the band's music. The rest of the EP is wit and pun galore, with tunes that will be stuck in your head for weeks.
Moving cities (once again) to Melbourne, the Ballina-born Quinn has established a new troupe of musicians, and over the course of the last month, they've supported the likes of triple j upstarts Alex Lahey and Camp Cope, as well as Melbourne legends Ceres and personal hero Jeff Rosenstock (USA). With the release of Carpool Tunnel Syndrome, Max Quinn's Onomatopenis are ready to unleash their distinct pop songs imbued with punk sensibility on stages and airwaves around Australia.
005 Test Presses
250 '"Back To Black"
33RPM. Download card included.
Bonus download card for an exclusive Max Quinn acoustic EP.
Mastered by Jacob Munnery @ Clockwork Mastering.
Share